Shared accounts are credentials to certain accounts that are shared among few users and can't only be stored on a certain key. Say, a shared Windows account for two employees working on the same PC, or an alias account for a team.
We've predicted such a need, that's why you can create shared user accounts for your employees at Hideez Enterprise Server.
1. Open the "Shared Accounts" tab in the side menu.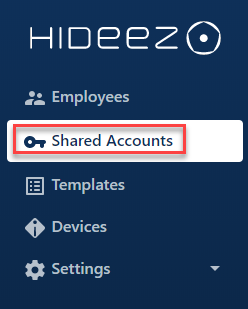 2. Click the "Create shared account" button

3. In the window that opens, enter account information in the appropriate fields and click the "Create" button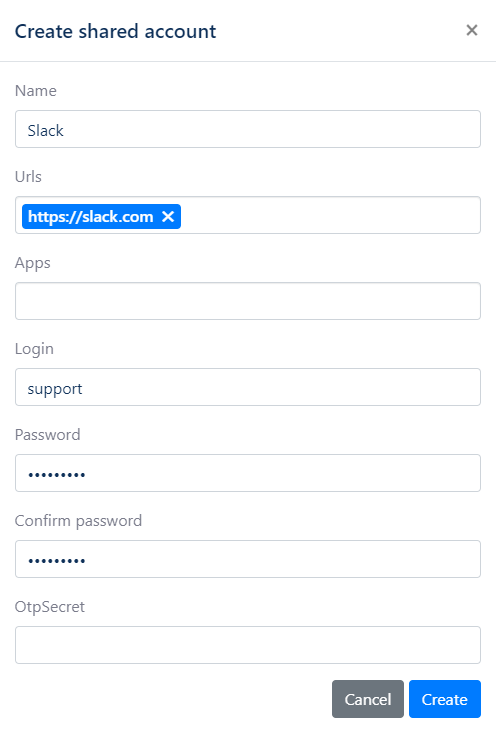 4. The created account is displayed in the table.
5. To edit an account, right-click on the hidden menu in the row of the saved account and select "Edit"

6. In the window that opens, enter the data you want to change and click the "Save" button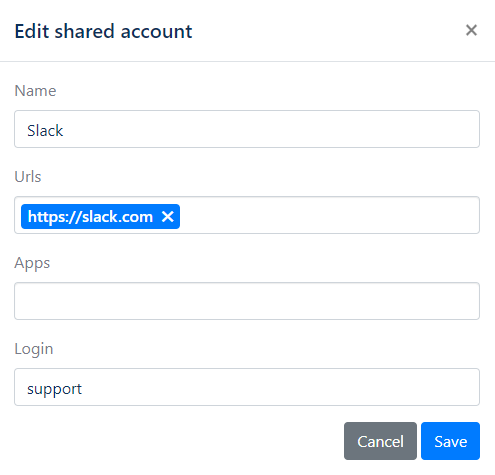 In addition, you can select from the drop-down menu the items for editing the Password ("Edit password"), the item for editing the OTP ("Edit OTP") or the item for deleting the entry ("Delete")
7. To add a public account to the employee key, open the "Employees" tab, open the employee's account and click the "Add shared account" button.

8. Select the name of the account you need to add to the memory of the employee`s Hideez Key.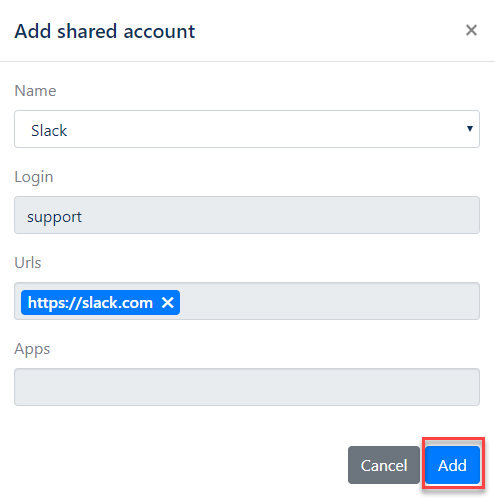 9. In the user profile in "Accounts" the added account is displayed, which can be further edited by opening the hidden menu in the right part of the line of the saved account.