1. In the list of employees find the row with the needed employee and click "Details".

2. Click "Create personal account".
- Web account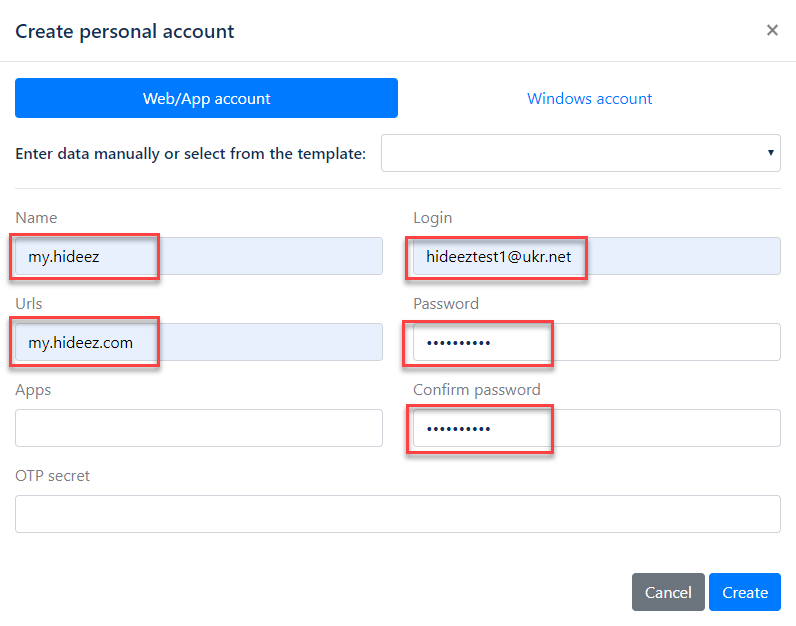 - App. account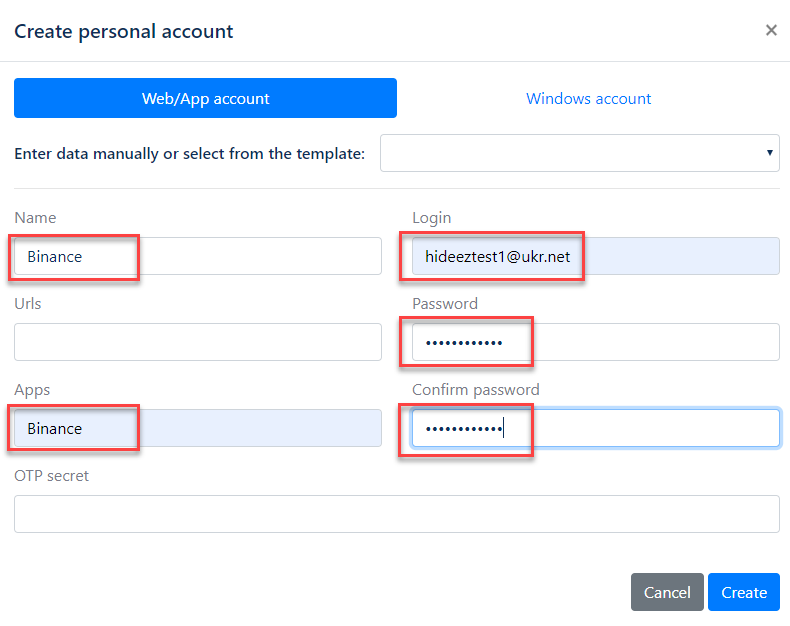 - Account for Remote Desktop Connection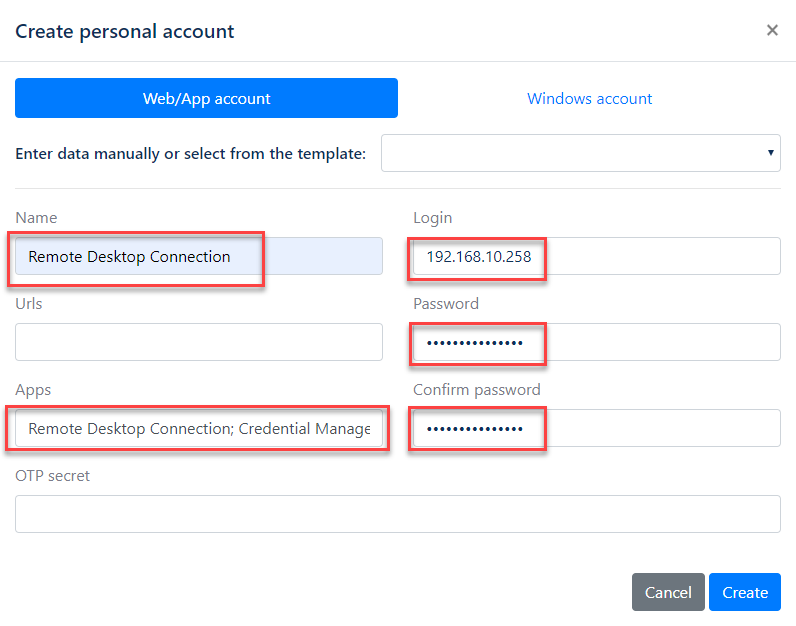 NOTE: Write in "Apps" field:
Remote Desktop Connection; Credential Manager UI Host
3. You can enter all data manually or use previously saved templates. To add account from employee's computer switch to Windows account panel.