To view the logs, in the address bar after the server address, enter /logs and press the "Enter" key on the keyboard.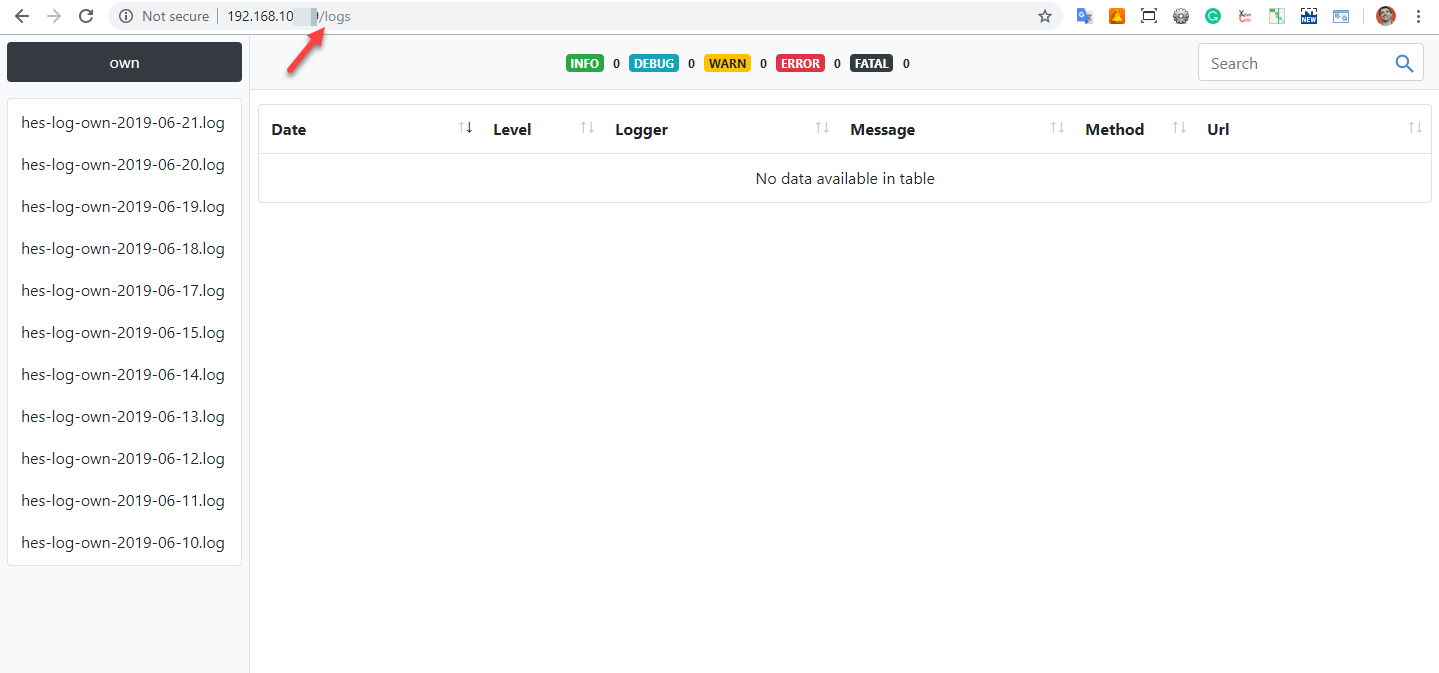 In the opened window on the left side a list with logs by date is generated.
You need to click on the log you need and in the right part of the screen information with logs will open.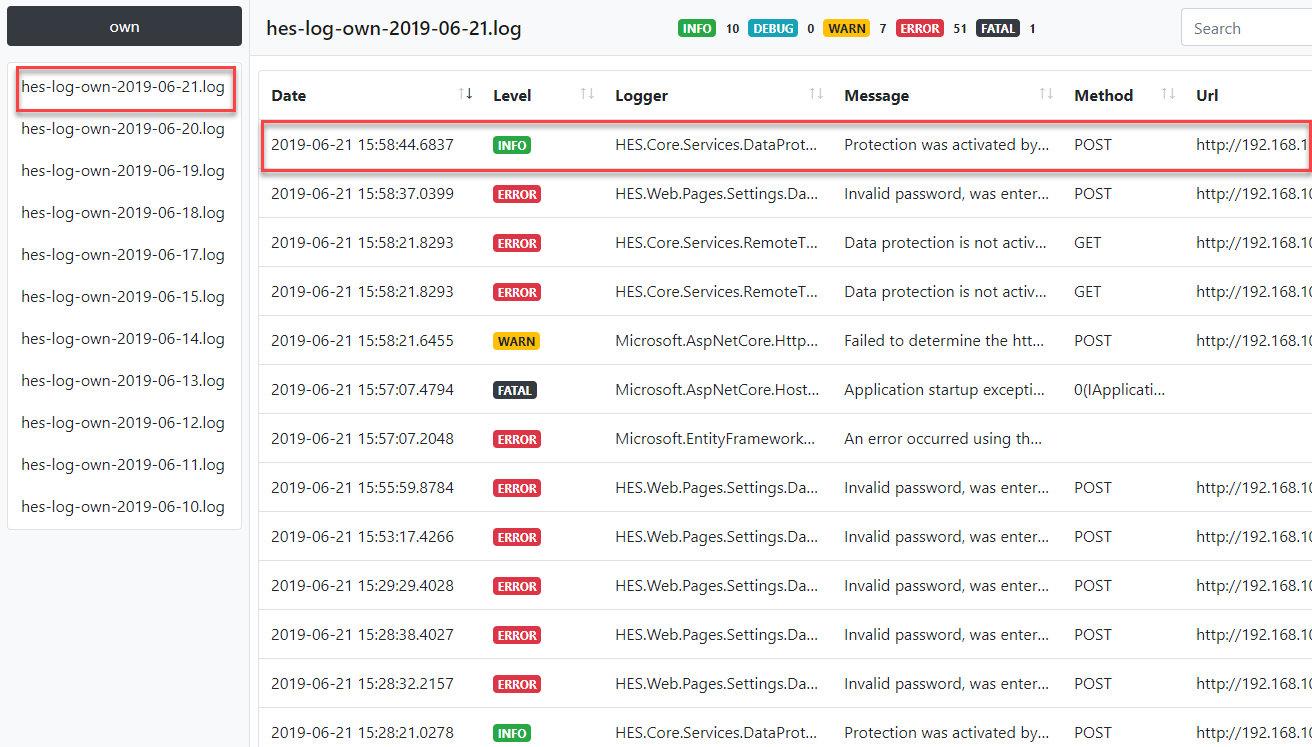 For more detailed information contained in the document, you must click on the line with the data.