Option 1
You will need a PC with plugged USB dongle (Hideez Dongle) and installed Hideez Client app.
Just launch the app (make sure that step 3 is succesfully completed), tap the keys one by Bluetooth dongle. Wait for a message indicating that the keys have been added to appear and check the Devices section at the server. The keys have been added!
Option 2

1. Open the "Devices" tab in the side menu.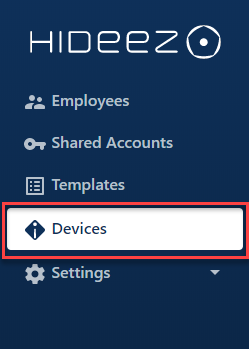 2. Click the "Import" button

3. Click to select the location of the import file on your computer that you received from Hideez Group, and contains data with the serial numbers of the Hideez Key devices for your company.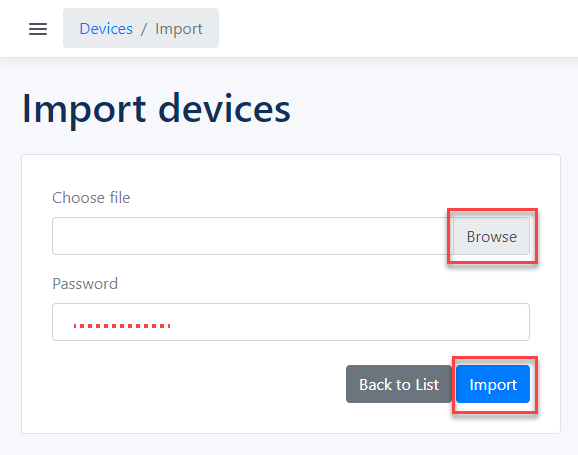 4. After importing the file, information with the data of the Hideez Key devices will be displayed in the "Devices" menu tab.