The administrator can configure separate Access settings for each device.
Access settings can only be set via HES. Settings are grouped into Profiles. The first Profile is created when installing HES, the rest is added by the administrator.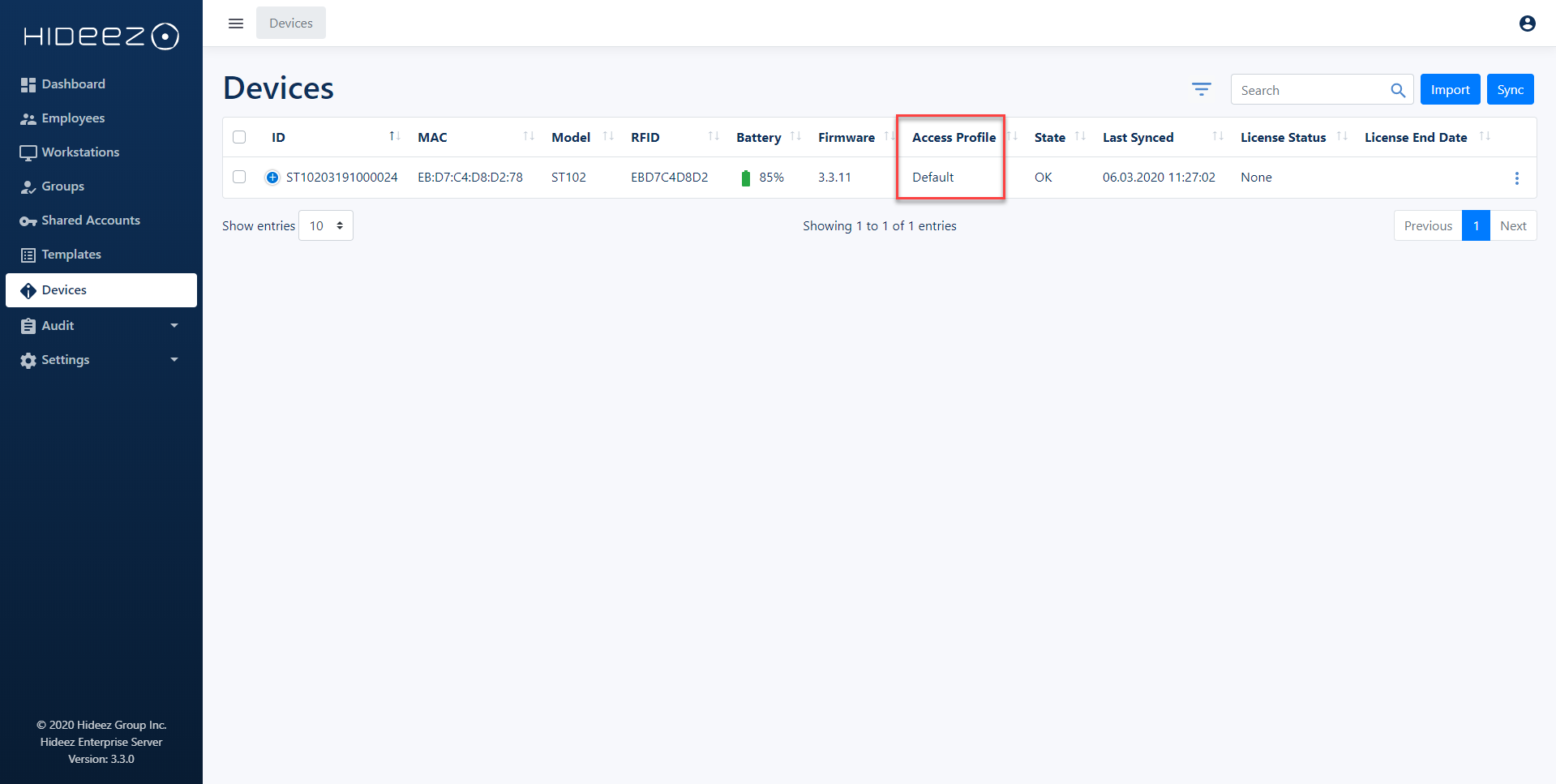 "Device Access Profiles" settings are stored in Settings → Device Access Profiles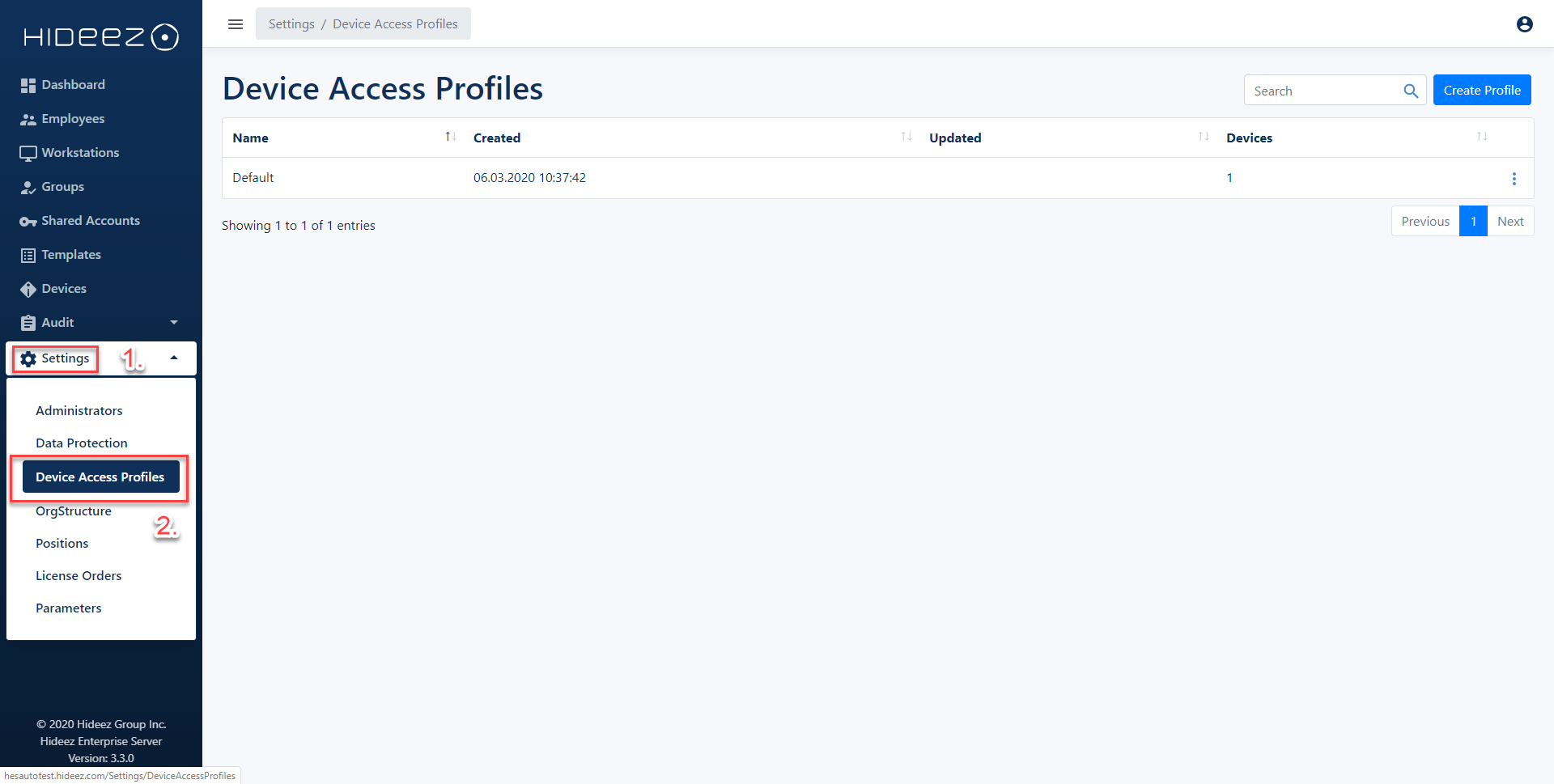 There are 3 situations for which parameters are separately set:
Bonding - the first connection to the host (the first addition of the device in the application, during which information about this connection is saved in the device's memory - creating a bond).
Connection - reconnect to the host (restore communication with the device after disconnecting the device in the application or after locking the Workstation).
New channel - opening an additional encryption channel (access to the storage on the device is requested when trying to use credentials stored in the device's memory).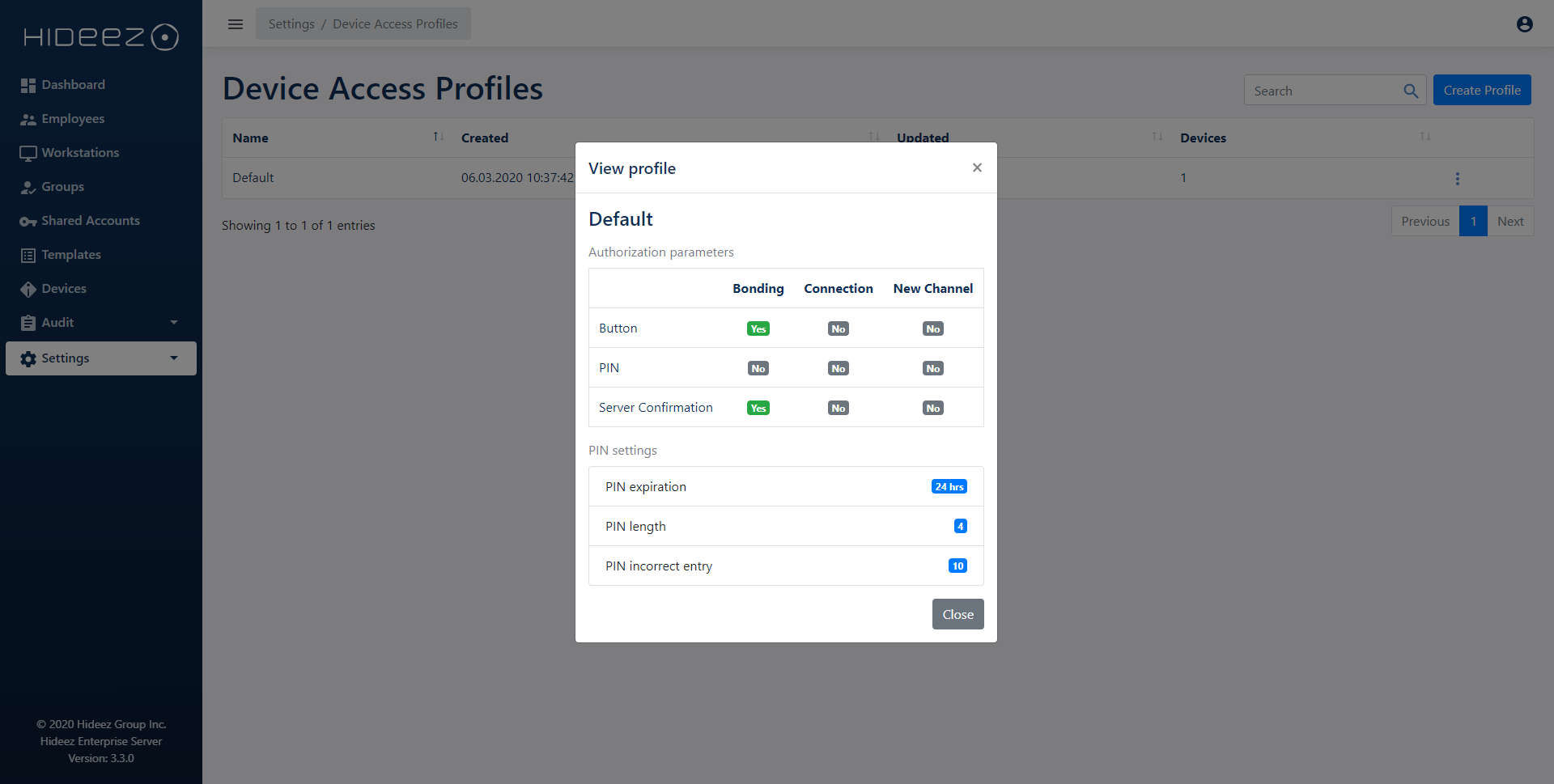 There are 2 options of user actions that confirm the command sent from the device - pressing the device button (Button) and entering the PIN code (PIN).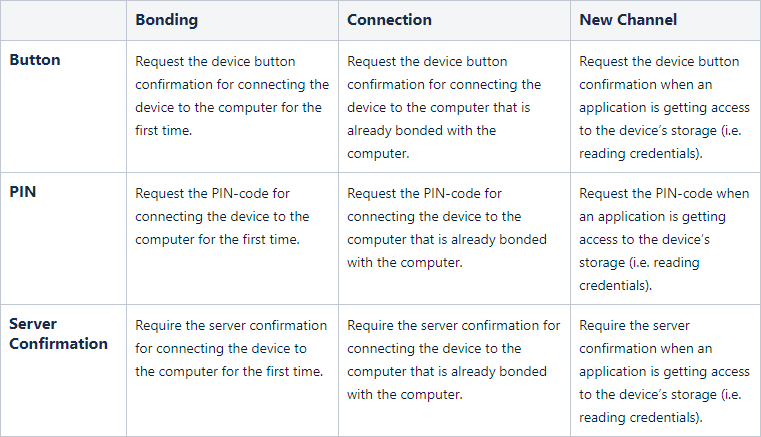 To configure access settings, click "Create Profile".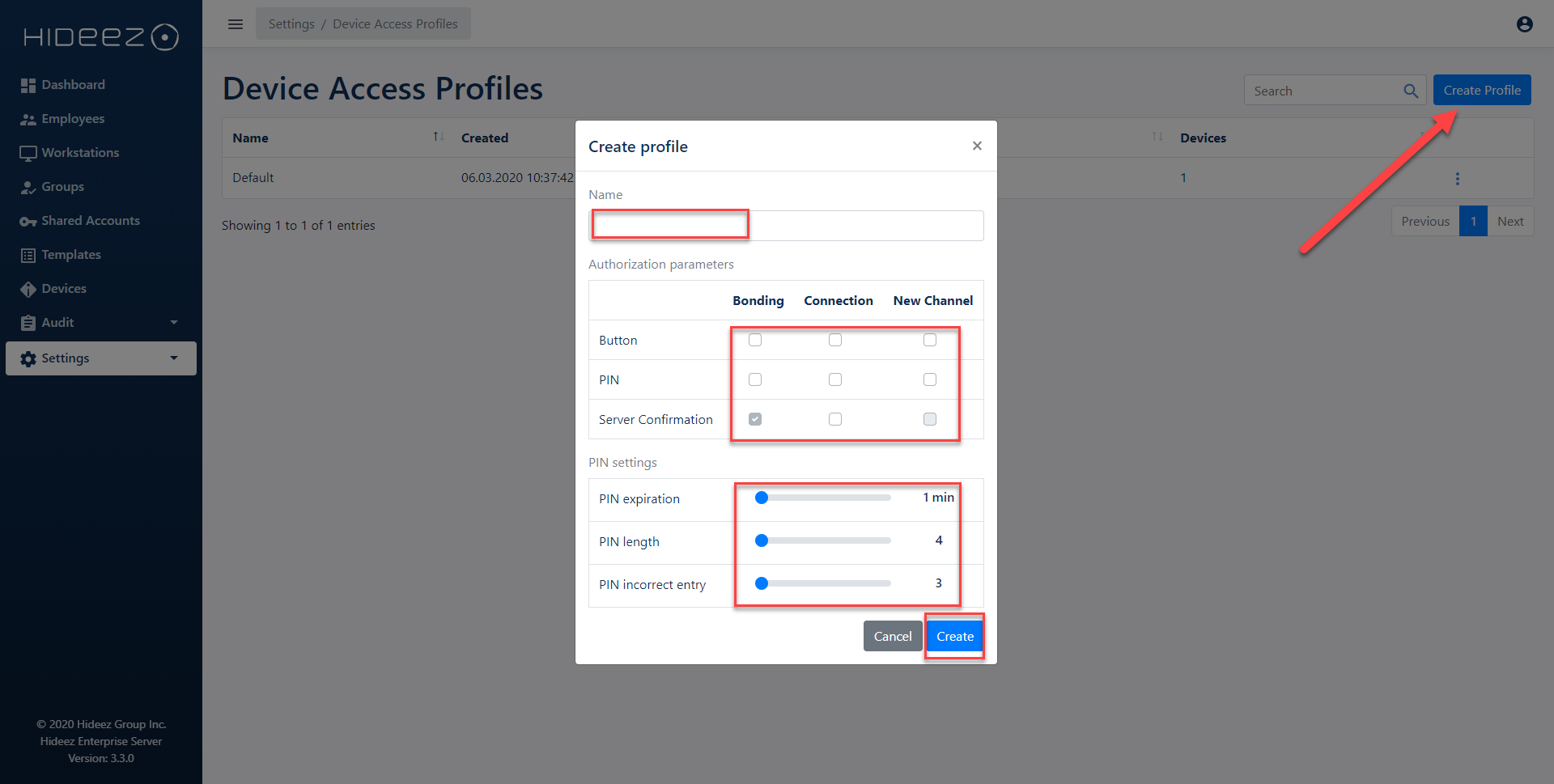 PIN expiration timeout (1 min - 48 hrs max)
PIN length (4 min, 8 max)
PIN incorrect entry - try count (3 min, 10 max)
Server Confirmation / Connection - putting a checkbox will not allow you to unlock your computer without Internet access or without connecting to a server.
The newly created profile is displayed in the Device Access Profiles table: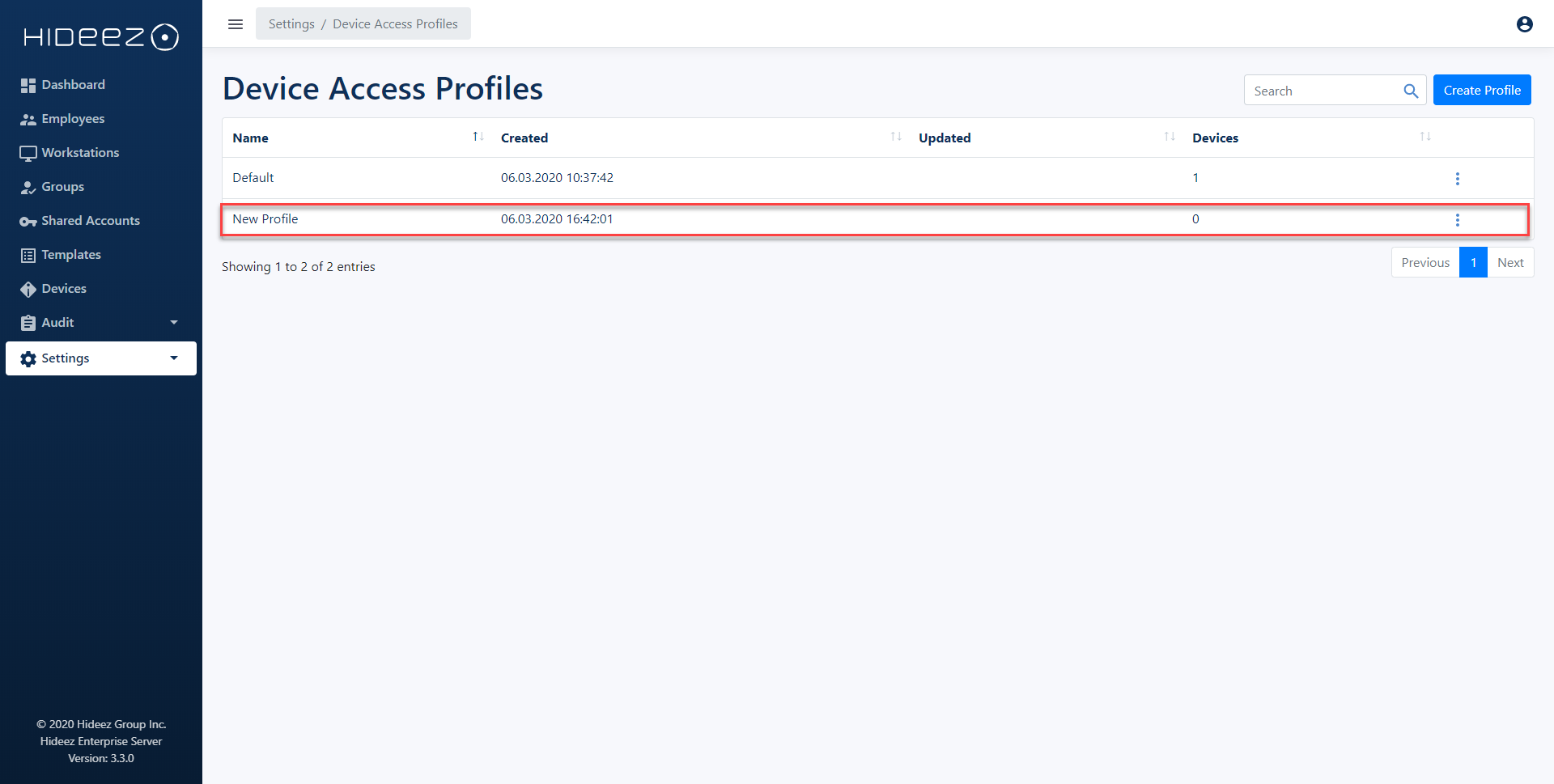 Created Profile is available for editing and deletion.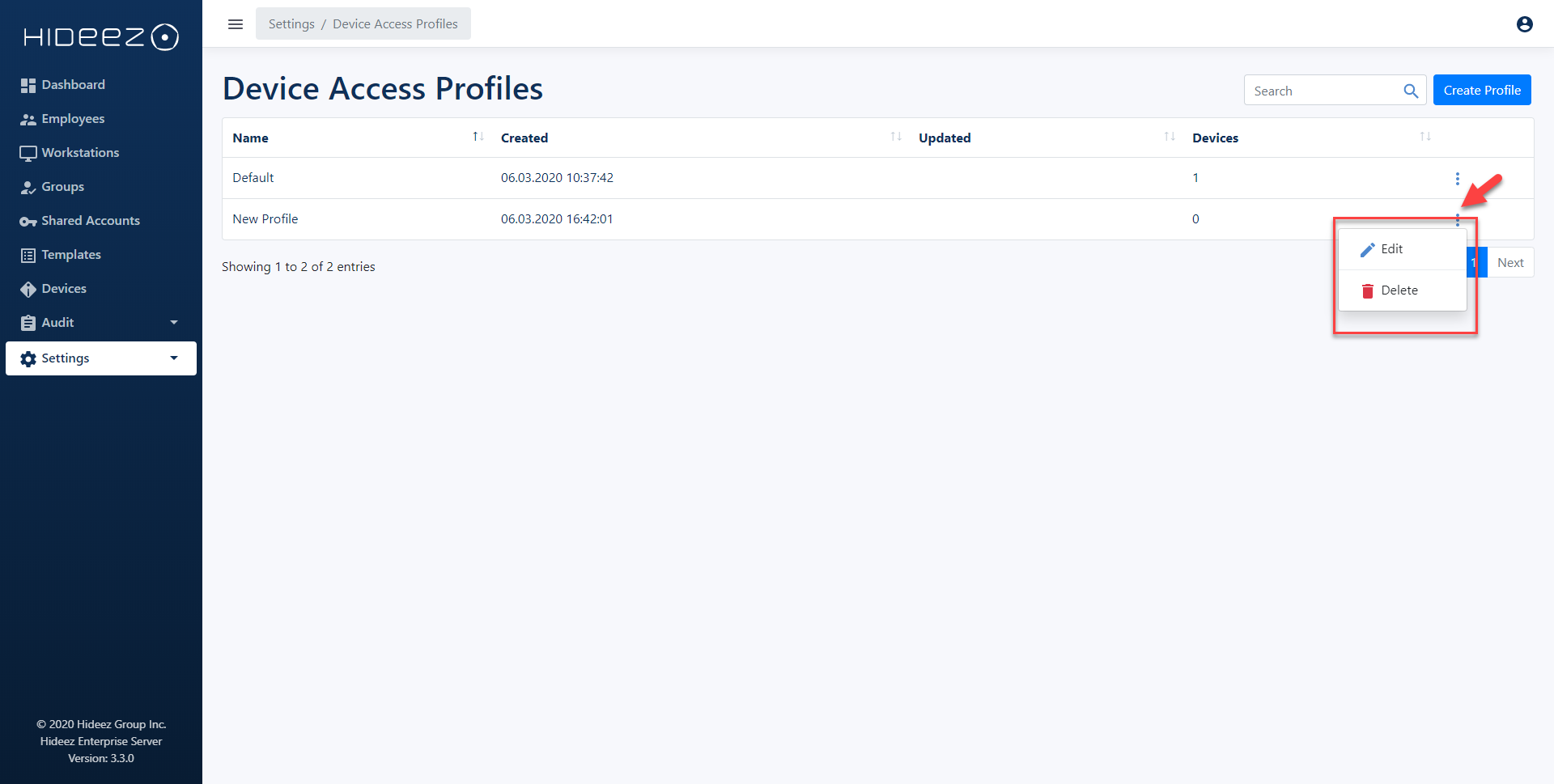 In order for the created Profile to work, it must be assigned to the device.
Settings will be saved on the device when the Access command is executed. When the administrator changes profile settings, Remote Tasks are created to change access settings. These tasks will be executed as soon as the device is connected.