To change the administrator password:
1. In the upper right corner of the window click on the profile icon and select the "Profile" tab in the drop-down list.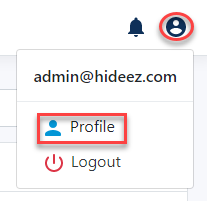 2. In this window go to the "Password" tab, enter the current password, the new password in the appropriate fields and click "Update password"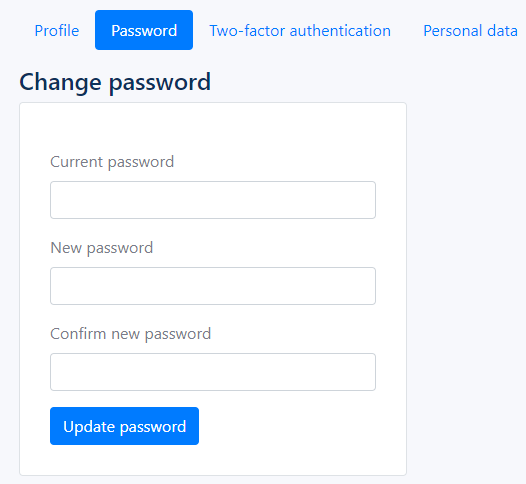 Administrator account password has been changed!