You can unlock PCs by proximity signal, e.i. without a physical tap to the Bluetooth dongle. For that you'd need to assign a key to the Workstation.
In the "Workstation" section select a workstation and click "proximity".

Click on Add proximity device.

Choose the device and click Add.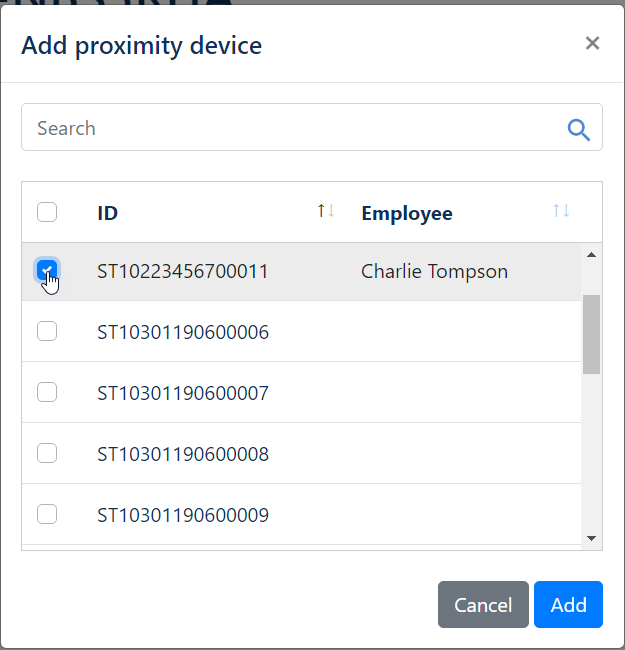 Now, the locked PC will be unlocked when the employee with an assigned key is close enough to it. The proximity signal is defaulted to ~70%.