If you choose to unlock PCs by RFID touch, you'll need to specify the RFID code of the key on the Enterprise server.
1. Open the "Devices" tab in the side menu.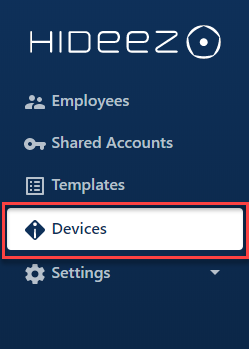 2. Select the device of the desired employee, click on the hidden menu, in the drop-down list of the menu click on "Edit RFID":

3. In the window that opens, enter the rfid code in the "RFID" field, or edit an existing entry, then click the "Save" button.