1. Open the "Employees" tab on the side menu.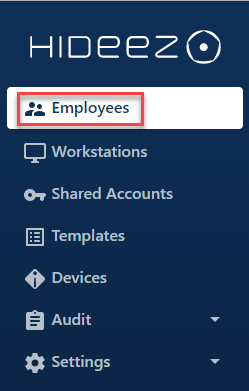 2. Click on the "Create employee" button to create a new employee.

3. Fill in the fields in the opened window with the employee's data and click the "Next" button.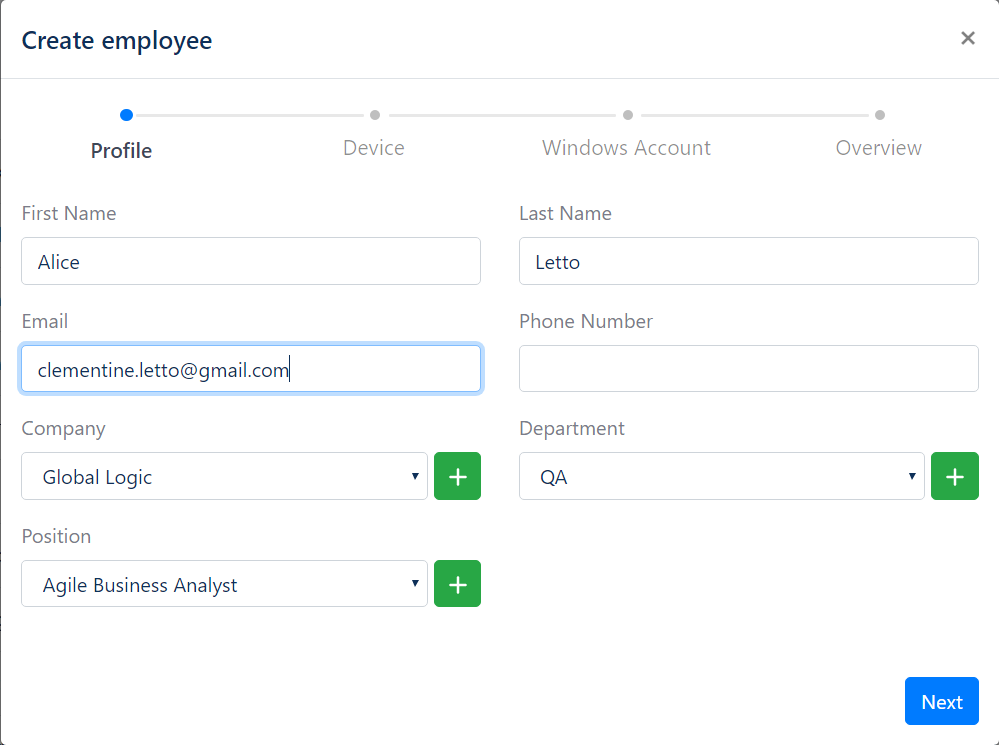 4. Choose the device for created Employee and click "Next".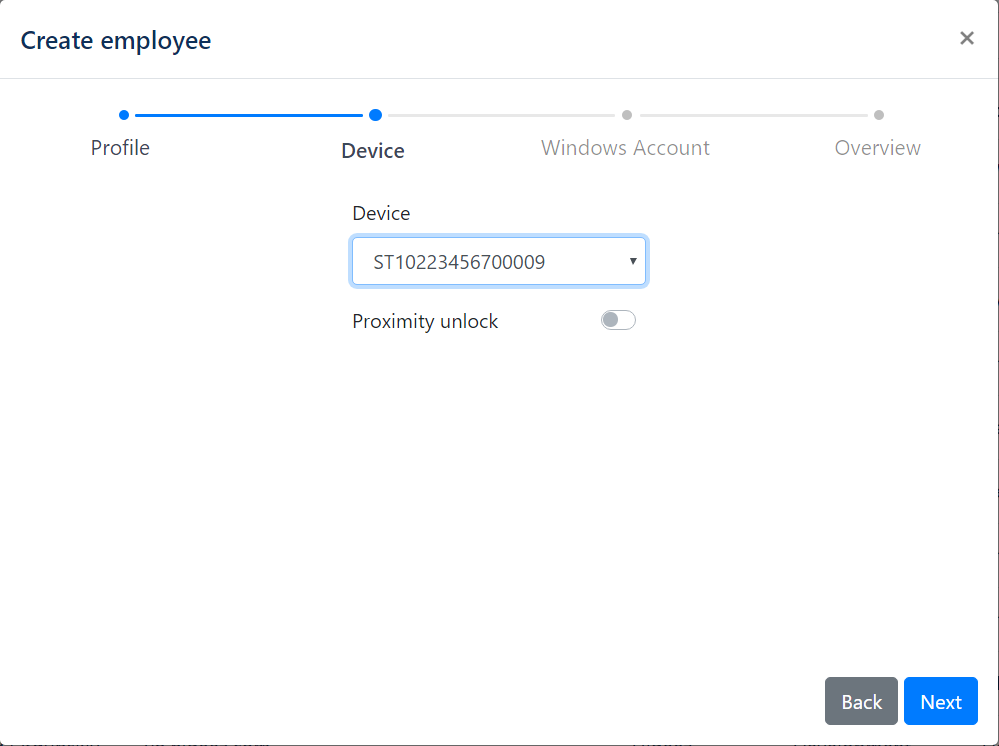 5. Add credentials for employees PC and click "Next".
6. The full information about the new employee you'll see at the end of the wizard. Click "Create".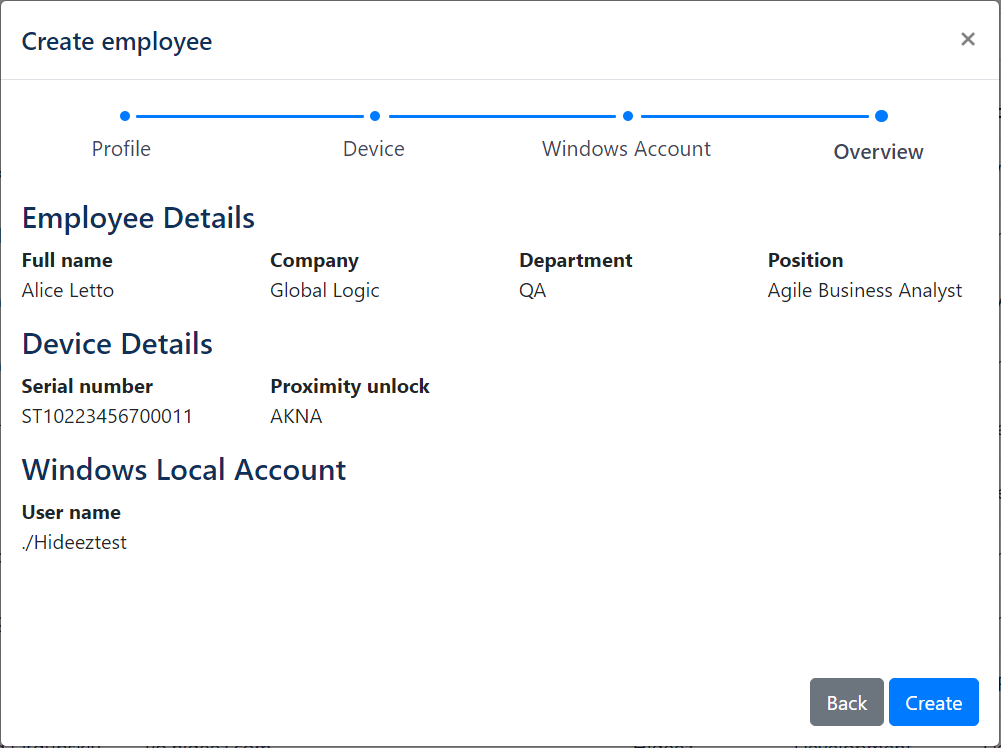 The created employee is displayed in the "Employee" menu tab.