Essential steps to get everything up and running so you can enjoy the passwordless, quick, secure, compliant authentication in your company.
Step 1: Deploy Hideez Enterprise Server
There are 2 options for hosting Hideez Enterprise Server: Hideez hosted version and an on-premise one.
For on-prem server, please find Windows and Linux deployment instructions.
Also, some more information about Hideez Enterprise Server can be found here.
By default, the new server access credentials are:
login - [email protected]
password - admin
Step 2: Securing your server
Use the admin console panel to set admin rights at your server and setup master password protection.
Step 3: Installing Hideez Client apps at employee's workstations
Hideez Client app connects to the admin server and needs to be installed at all workstations where your employees will be logging in with Hideez keys.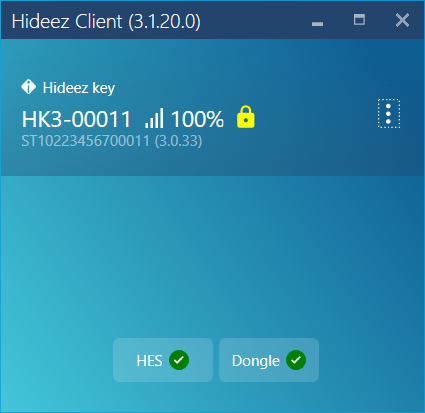 Step 4: Adding the keys to the server
When you first add a key in the application (bring the key closer to the Bluetooth Dongle), the key will automatically be added to the list of devices on the server
To import a list of devices from a file, please use these instructions to registering the keys with your server account.
If you need to mass import the keys and tapping is too time-consuming, just give us shout-out at [email protected] and we'll take care of that.
Also, once the key's are added to the server, please check and make sure they have the latest firmware version. Updating the firmware takes just a minute!
Step 5: Configuring the server
Now that everything is finally set up, it's time to:
1. Add employees to your server & assign them to their keys.
2. Add their accounts (credentials and passwords).
3. Start using Hideez as your authentication manager!
Find many more how-to's in our knowledge base to take full advantage of Hideez Enterprise Solution 😊