1. Install the application.
You can find the .exe installation file here.
Just run the application file. Then use the command line ("Start" / run / cmd menu) or go to the Registry editor and fill in your server's address to connect it with Hideez Client.
The next app updates will be done via running an .msi file by the admin.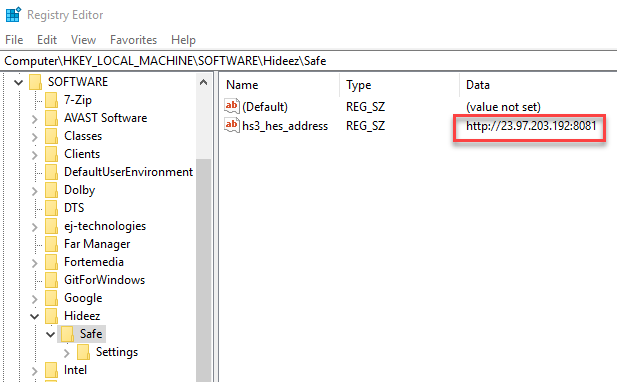 2. Run the application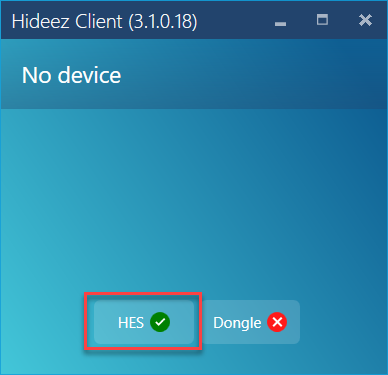 3. Insert USB Dongle into USB port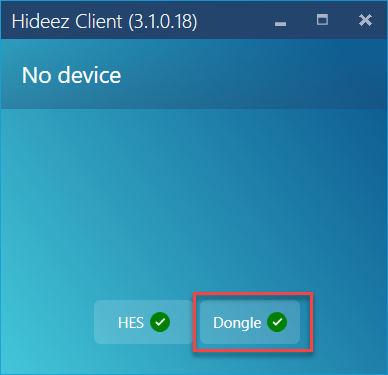 The application will change the state of the element Dongle, informing that the connection with the dongle is established
4. Insert RFID Reader into USB port (if unlock via RFID is needed)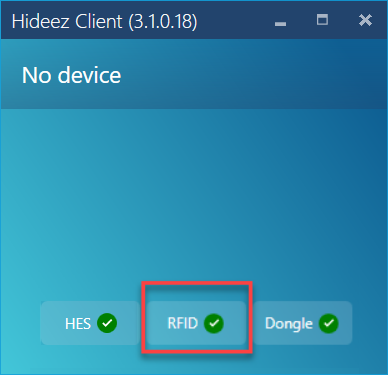 The application will change the status of the RFID item, informing you that the RFID Reader is connected.
5. The status of the HES item automatically informs you of the established connection with the server as soon as the Hideez Service is started.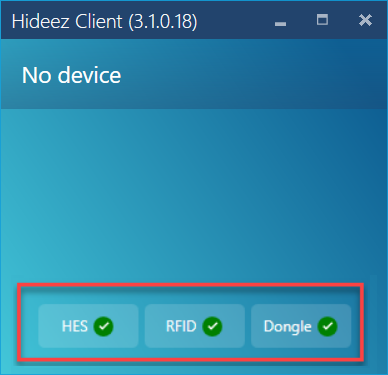 But, in case the connection with the server was not established:
a) Check that the server address in the computer registry is correct.
In the case of changing the server address, do not forget to change the server address in the registry.
b) Check that the Hideez service is running, restart it.

c) Before connecting the device for the first time in the application, it is necessary to update the firmware from the factory to the latest current version.
Without updating the firmware, the connection may be unsuccessful, due to the incompatibility of the application version with the server and firmware versions. To update the FW, you must download and run Hideez Device Maintenance App.
Hideez Device Maintenance Application
How to update
Current firmware version
d) Bring the Hideez Key device to the Bluetooth Dongle and the Hideez Key will automatically connect to your computer and the connected device will appear in the Hideez Client application.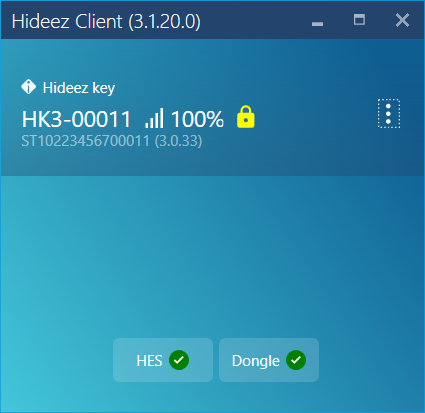 100% - the level of the Bluetooth signal (With an increase in the distance of the Hideez Key from your computer, the value will decrease)
If the connection with the Hideez Key is lost, information will appear in the application: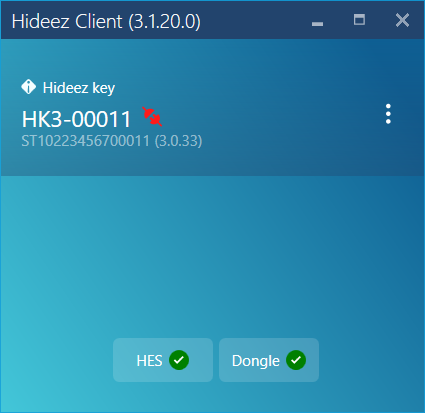 Hidden menu allows you to: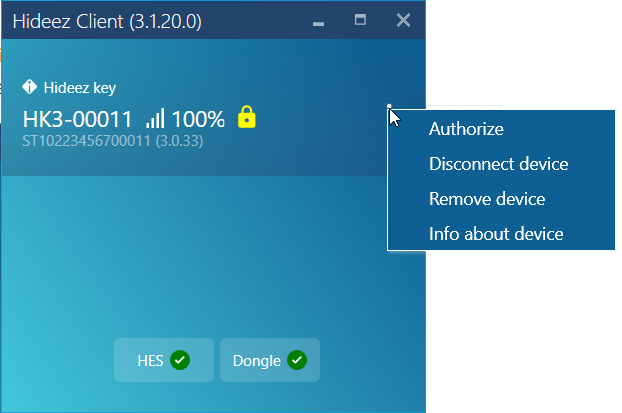 Authorize - Authorize the device to use it for entering credentials or unlock PC by proximity.
Press the button shortly: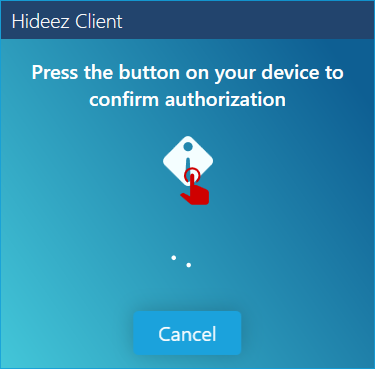 You'll need to set a PIN to protect your key the first time you connect: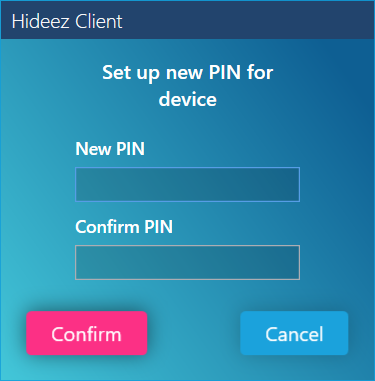 Here is how authorized device is displayed:
Device Info shows you the general info about device (Devices on admin's panel):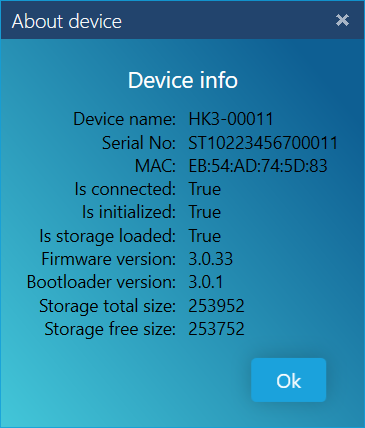 In order to configure PC unlocking using RFID, you need to create an entry in the employee's account for the corresponding device, in which you specify the PC name and password to log on to the system. This record is designated as the main account - "Set as windows account".
To unlock the PC, you will need to tap Hideez Key to the RFID reader.